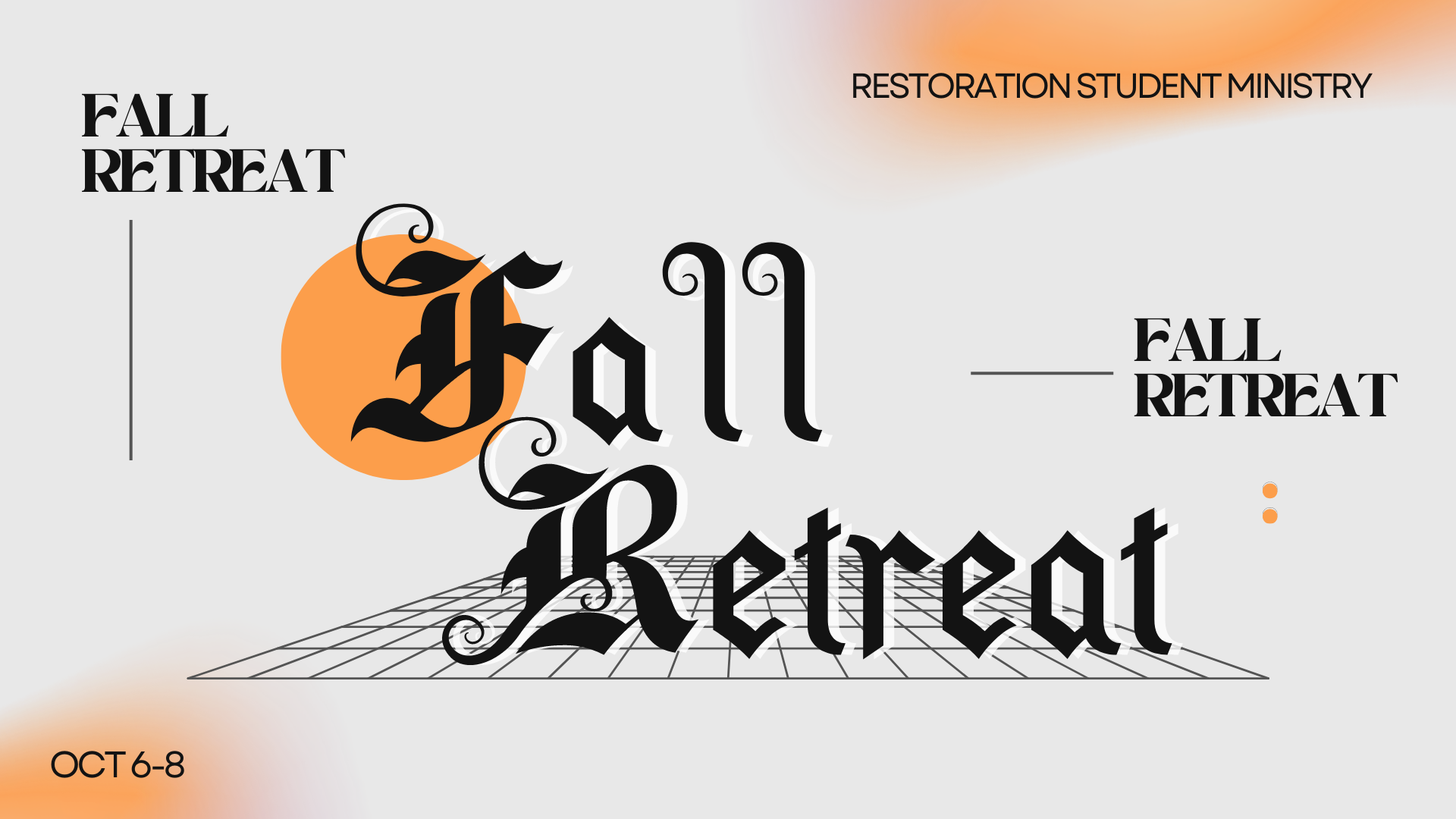 Restoration Student Ministry: Fall Retreat
OCtober 6 – 8
Fall Retreat is an event for your students to get away from the hustle of life and focus on what God is doing. Join RSM as they spend time with other students and the Lord.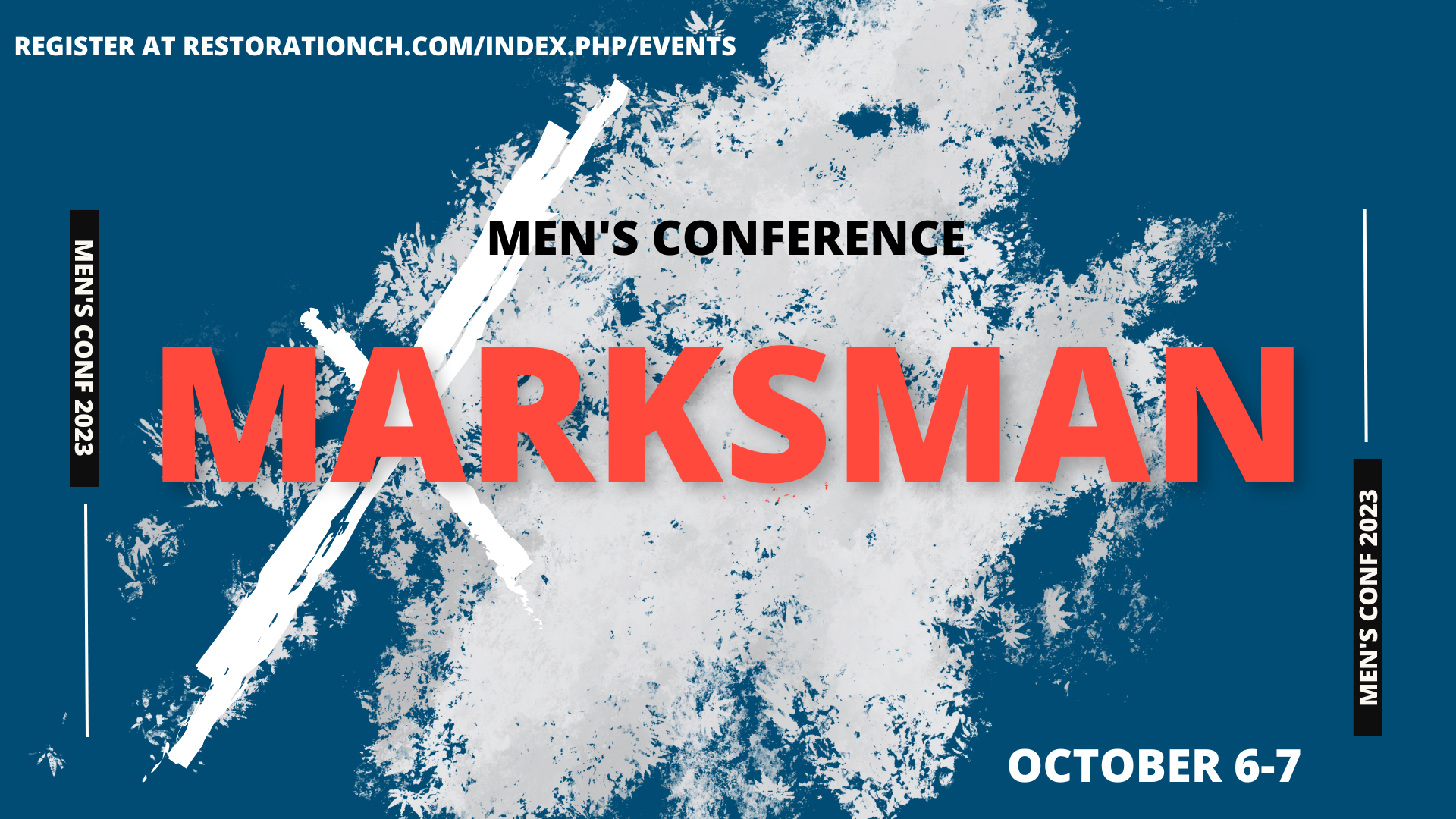 MEN'S CONFERENCE: MARKSMEN
OCTOBER 6 – 7
Join us October 6-7 for a Men's Conference like no other! Our goal is to help you grow in your walk with Christ. During Marksman, we will give you a community to lean on and the boldness to reach your goals in your relationship with Christ. We will have worship each day with powerful messages from JC Worley, Ryan Parks, and Pastor Ben Warrick. The cost is $25 per person, including dinner on the 6th and breakfast on the 7th. Click the link below to register today!!